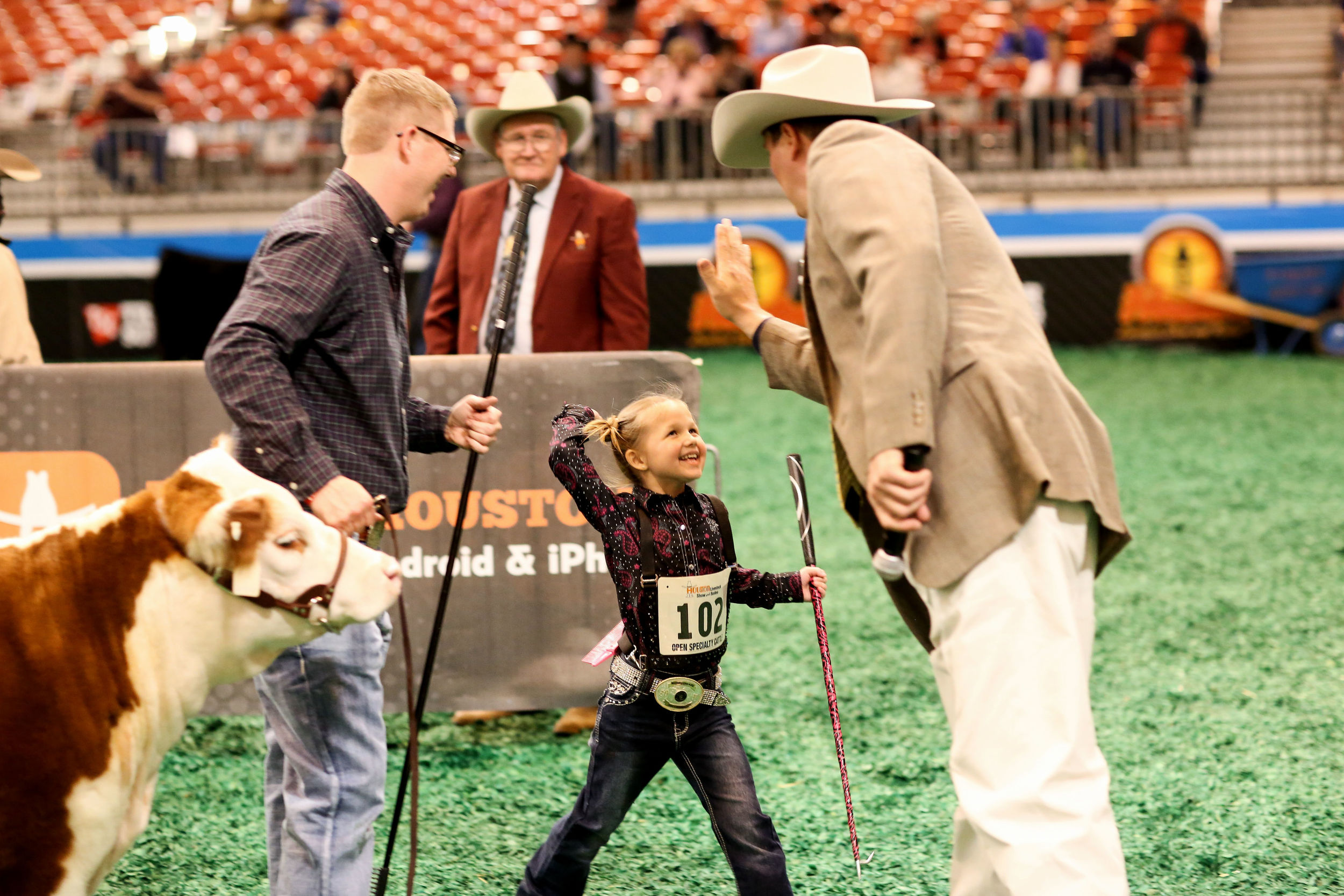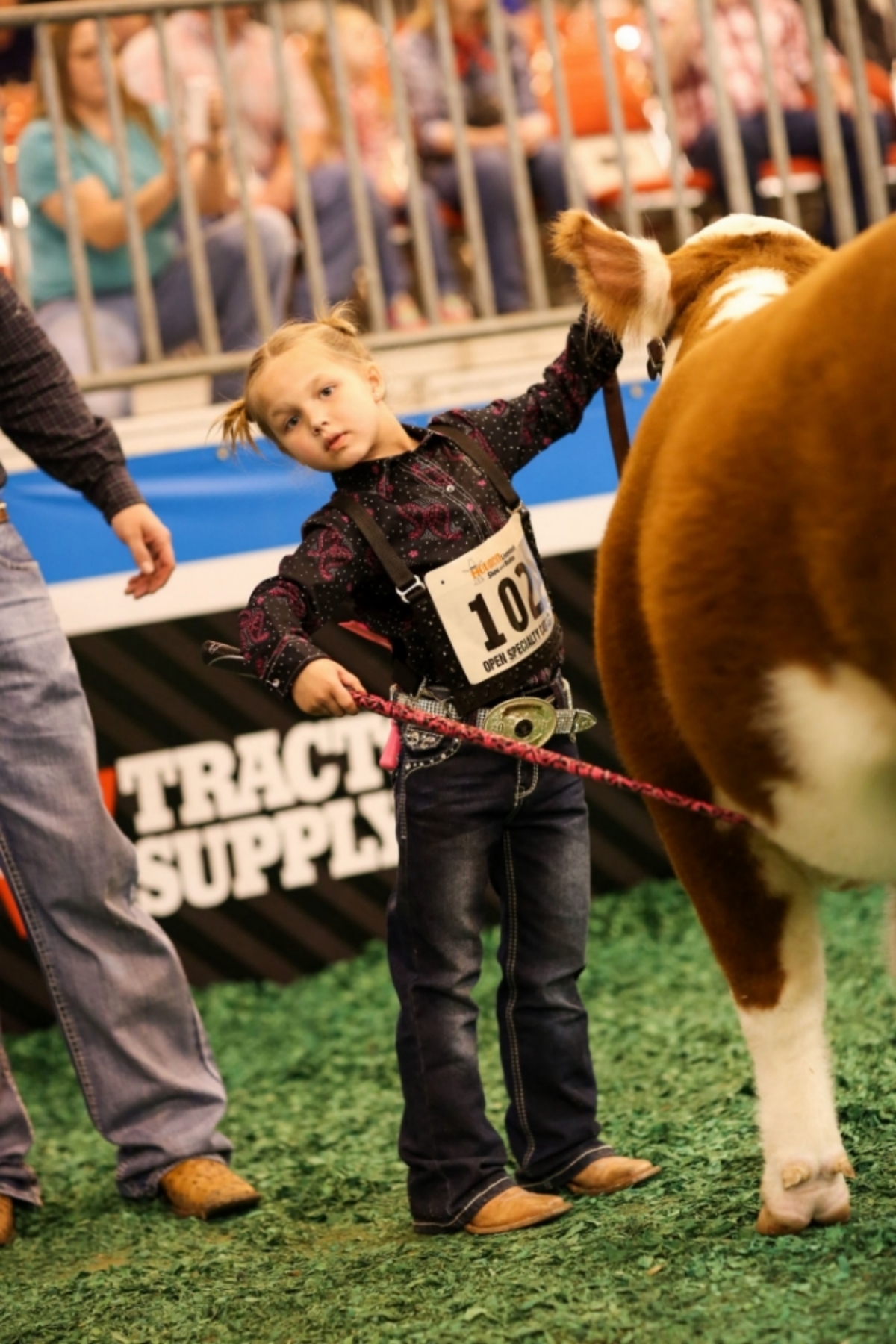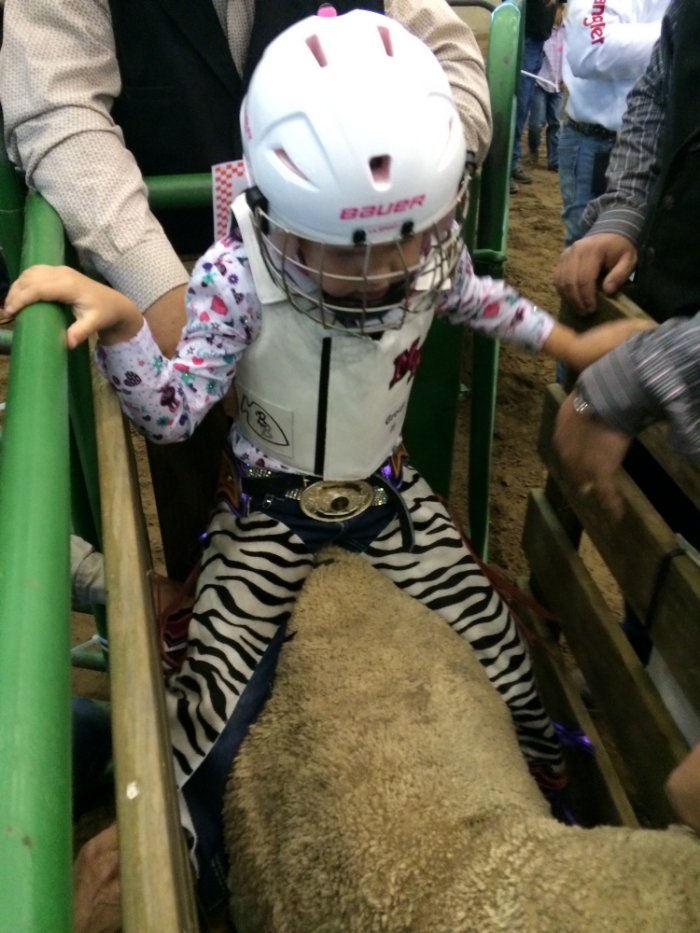 This month's Beyond the Sidelines story is featuring S! student, Myla Wagoner!! Myla is a very busy second grader. Not only does she tumble at Sideline and cheer for the AAYFDT Klein Sweethearts, she also competes in the Houston Live Stock Show and Rodeo!
Myla has always been very active in the agriculture world by competing in stick horse races, mutton busting, and showing livestock. Myla received her first heifer for Christmas in 2013 and showed the heifer (named Peyton) at the Houston Livestock Show and Rodeo in March of 2014. Myla placed 1st in her class and won the Summer Intermediate Heifer division in the Miniature Hereford Open show!
When Myla is not cheering, she spends her days at the barn working with her heifers. These animals require hours of work to ensure they are well mannered and fitted (groomed) correctly for show. An afternoon at the barn includes catching & haltering the heifers, working with the heifers so they will walk with you on a halter, training the animal to set its feet in the correct position for show, bathing, brushing, and drying them with a special hair dryer, called a blower, just for cattle. More time gets spent on the heifer's hair than most cheerleaders spend on their own hair!

Myla currently has 2 heifers-- a miniature Hereford and a Simmental. Myla just received her second heifer this week! The new heifer is a red Simmental, and since the heifer is red and sweet Myla named her peppermint! The mini Hereford was recently bred and had its baby on Halloween. Myla named the calf Boo.